1. Your toddler's name - Makenna Leigh
2. Your toddler's age - 18 months
3. Special talents - She's been very advanced for her age. She can melt your heart with one little smile. For some reason, she can pronounce Spanish words better than English, even though we don't speak Spanish lol
4. Your toddler's newest achievment- She's managed the art of opening doors on her own
5. What do you think your toddler will be when he/she grows up? - She's probably be a nurse or a doctor, cause everytime someone has a booboo, she kisses it, and every so often, she runs to get a tissue for it.
6. What would your toddler do with a million dollars? - Make sure the fridge is never empty, and buy tons of pacifiers lol
7. Your toddler's favorite tv shows - She doesn't really watch tv, but she will sit down and watch Mickey Mouse Clubhouse, from beginning to end.
8. Your toddler's favorite books - She likes any Dora books, and The Five Minute Bedtime Story Book
9. Your toddler's favorite activities - she loves to play mommy with her dolls and their stroller, she loves to color on anything and everything, she really likes her Fisher Price Amazing Animals train and plays with it for hours
10. What are the cutest things about your toddler? - Her smile, her eyes, the way she says UhOh, and when she sees you when she wakes up, she runs up to you with her arms wide open for a cuddle
<lj-cut text="The pictures!">11. Post at least 3 pictures of your toddler.
Not sure if I need a satute, so here it is either way
Please forgive the red eyes though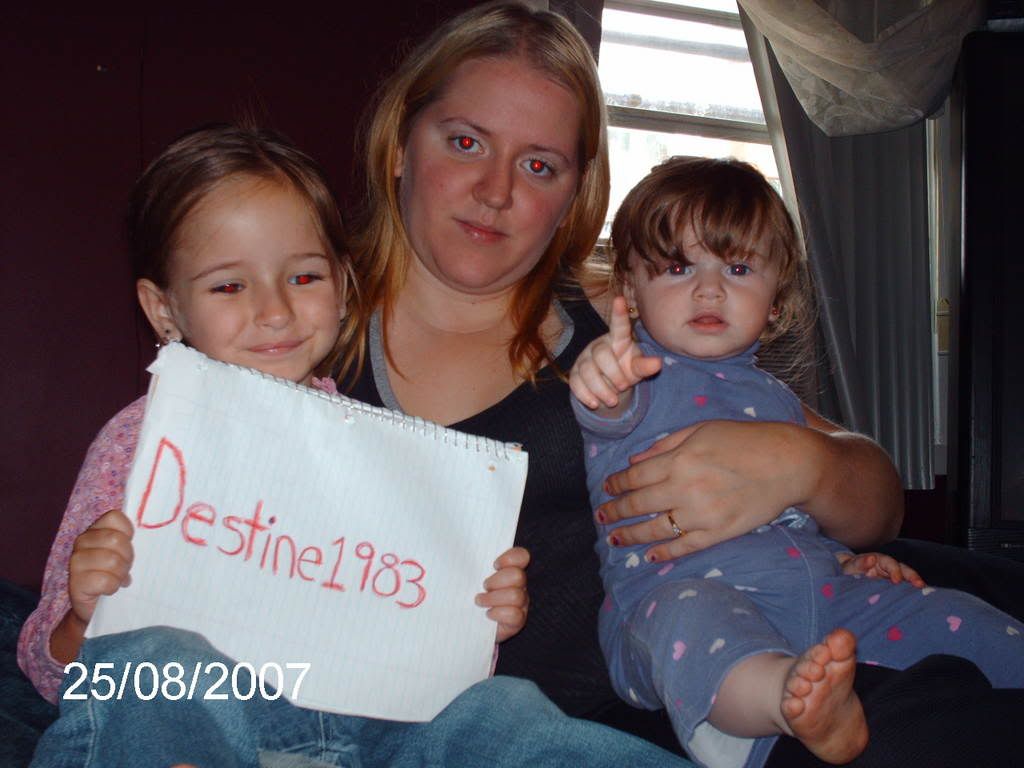 This is her most recent picture, taken Dec 23, 2007. She was 17 months 1 week in this picture
This was taken in November, she was 16 months
Here is another picture from November, 16 months, I love this picture because you can see her beautiful blue eyes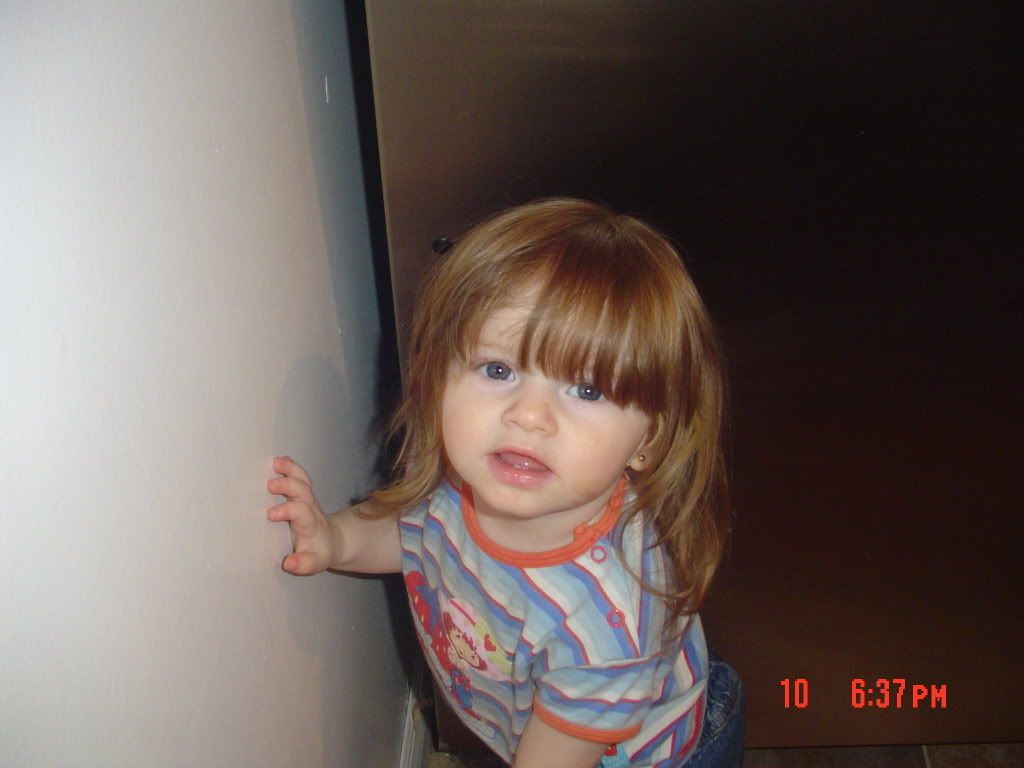 And finally, here she is in August, which makes her 13 months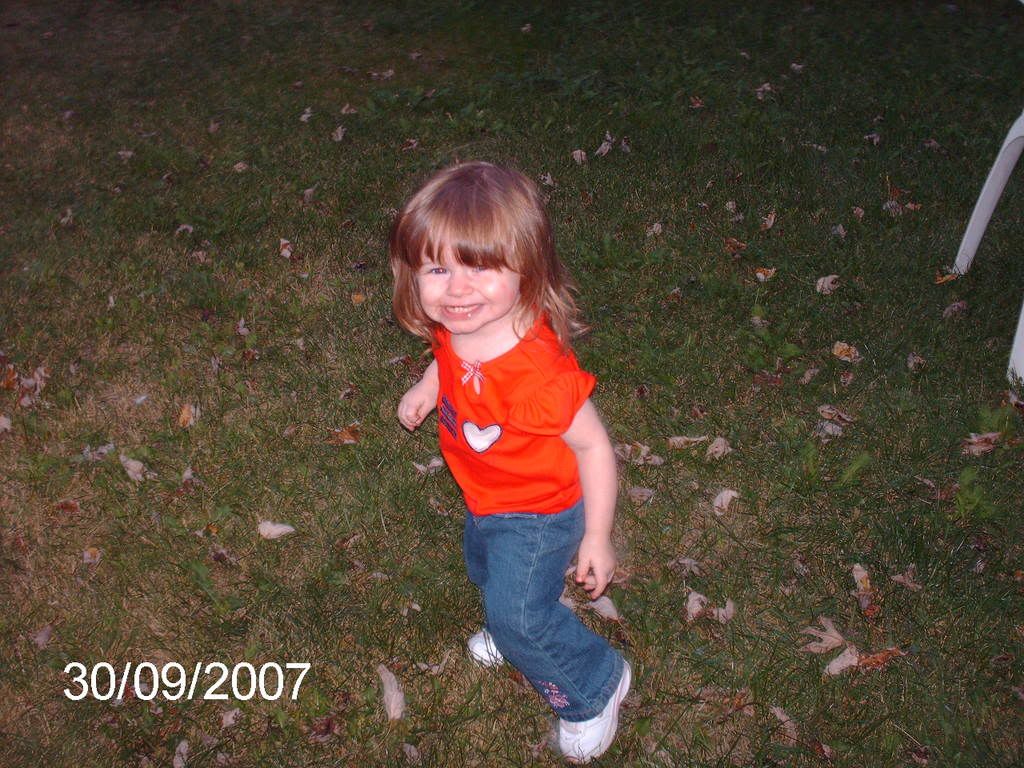 </lj-cut>