1. Your toddler's name - Elijah
2. Your toddler's age - just over one year
3. Special talents - flipping channels on the television, lol
4. Your toddler's newest achievment- understanding the television better than mommy, ROFL
5. What do you think your toddler will be when he/she grows up? - a musician, probably
6. What would your toddler do with a million dollars? - buy a lot of noisy toys, and food
7. Your toddler's favorite tv shows - Classical Baby and Grey's Anatomy. We watch it together every Thursday.
8. Your toddler's favorite books - Quack Quack, and Pat the Bunny
9. Your toddler's favorite activities - making noise, getting into mommy's kitchen drawers
10. What are the cutest things about your toddler? - He's got the most adorable curly red hair!!
11. Post at least 3 pictures of your toddler.
Getting his first haircut the other day:
Being a real cuddlebug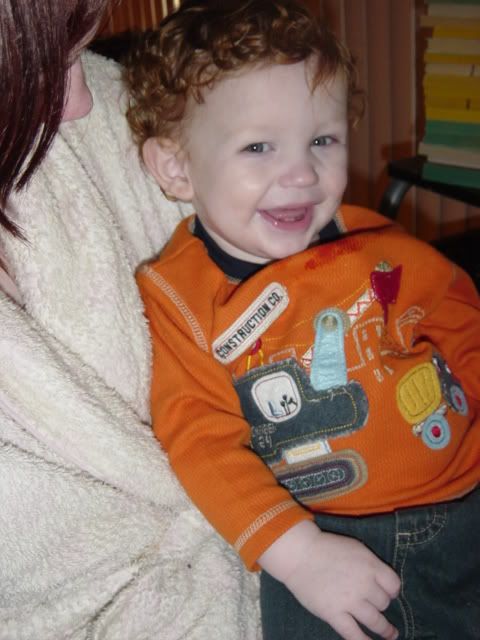 Whoops! Got busted getting into mommy's Oreos!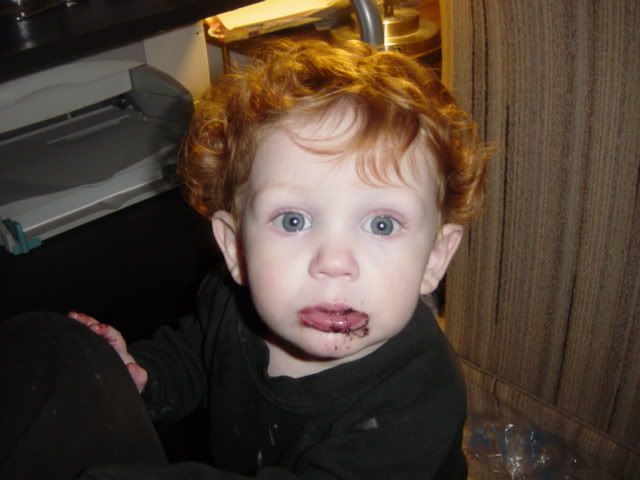 We also like watching mommy's soap, Passions, together.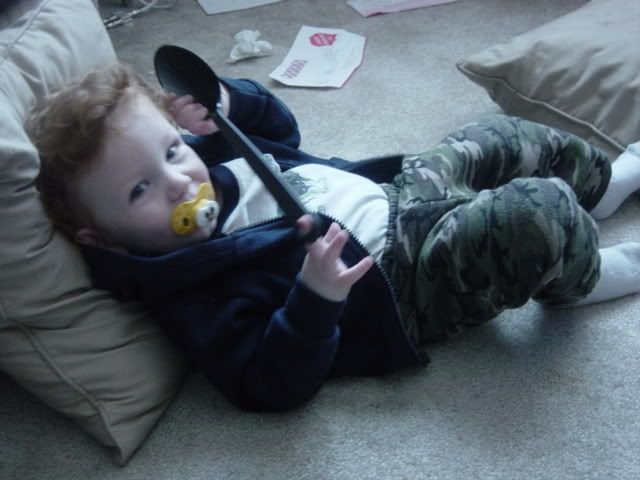 Back in November, we got our Christmas pictures taken, and he looked soo cute in his suit!
He's a total ham for the camera, too!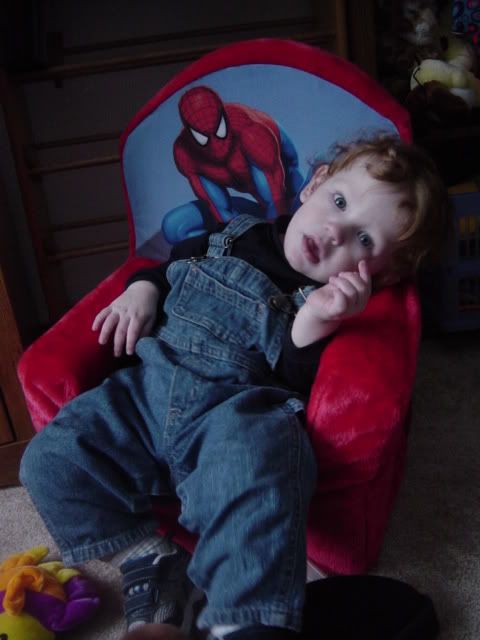 After eating some of his cake at his first birthday party...